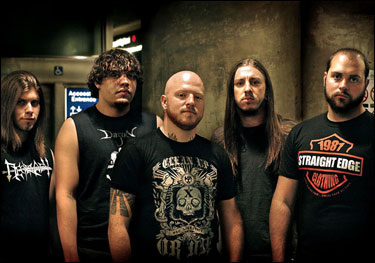 * Kang Garnic - Guitar
* Nate Owensby - Bass
* Rob Kerner - Drums
* Matt Moore - Guitar
War of Ages (formerly known as Point Zero) is a Christian metalcore band formed during the summer of 2002 in Erie, Pennsylvania.
They played over 250 shows in 2005 with bands such as Bury Your Dead, The Acacia Strain, As I Lay Dying, Bloody Sunday and Throwdown.
They have since released their self-titled debut album War of Ages in July of 2005 on Strike First Records and in February 2006, they were moved to the Facedown Records roster and recorded their second full-length album, Pride of the Wicked which was released in September 2006.
They have recently released their newest album Fire from the Tomb, a re-recording of their eponymous debut, which features a brand new song called "The Awakening". They are also entering the studio to record a new album sometime in 2008.
http://www.myspace.com/warofages